categories : articles

Thursday , 04 Feb 2021
Copper is one of the most beautiful products and handicrafts of copper products, but unfortunately, one of the problems of these dishes, which appear after a while, is the creation of black spots and turbidity and fingerprints on copper surfaces, which reduces its beauty in the future.
.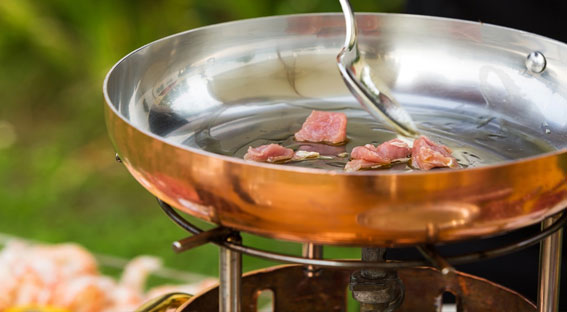 .
For the first time in Iran, a coating for copper utensils has been invented that prevents the oxidation of copper utensils and makes the beauty and shine of copper utensils last.
.
Advantages of Nano Copper:
1. Create a completely invisible cover
2. Prevent metal rust up to 95%
3.Corrosion resistance
4.Prevent scale and mass in parts
5. Sun protection from ultraviolet rays
6.Easy removal of stains and hard dirt
7. Prevent blurring of surfaces
8. Excellent protection against stains ، dust ،water ،oil and
9. Easy to clean after applying the product only with water and no need for detergent.
.